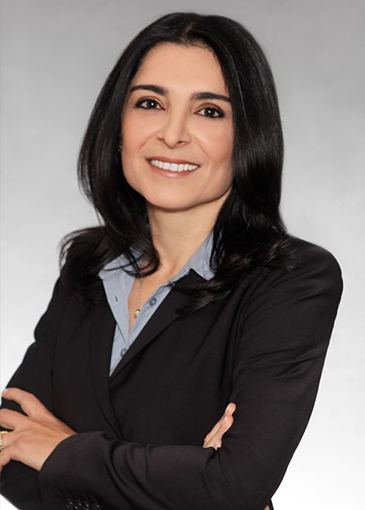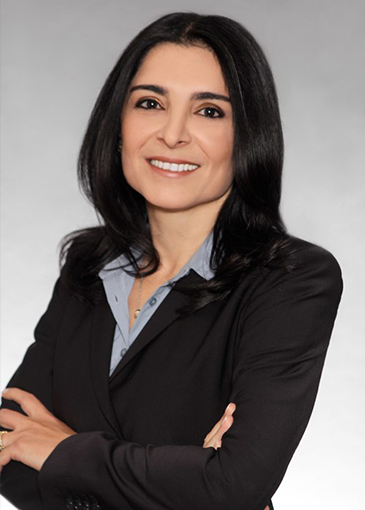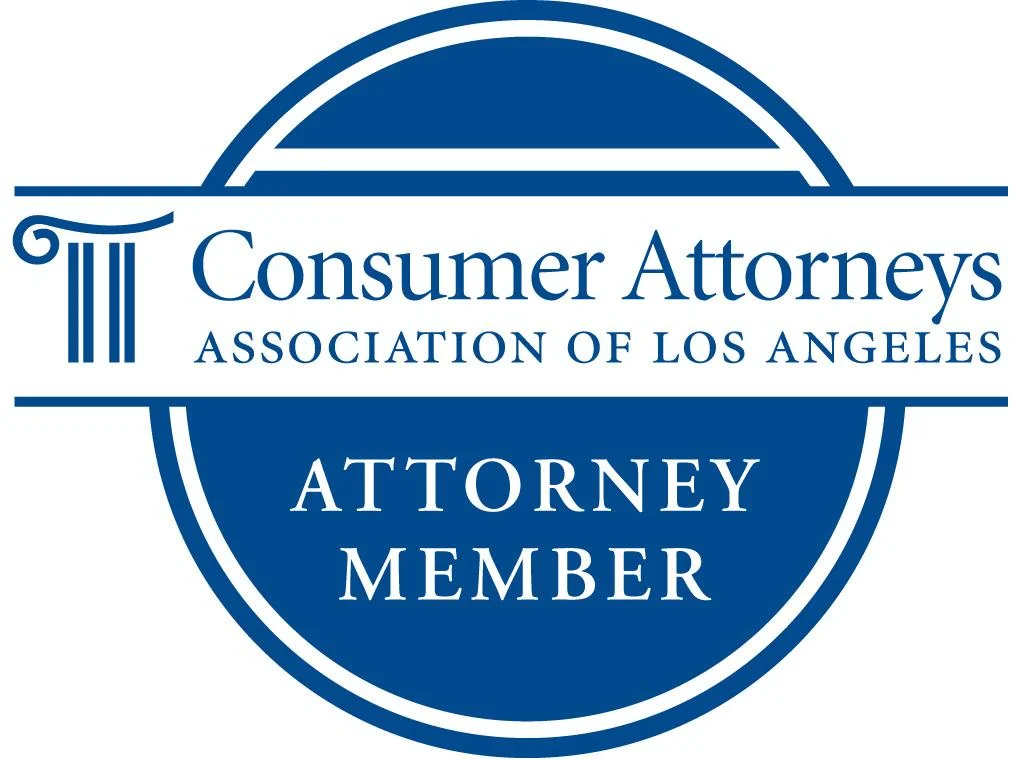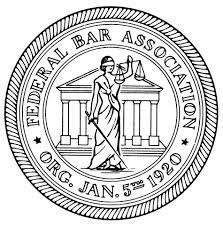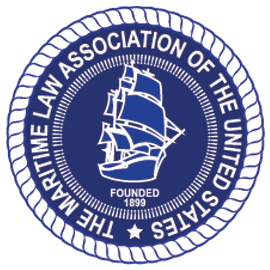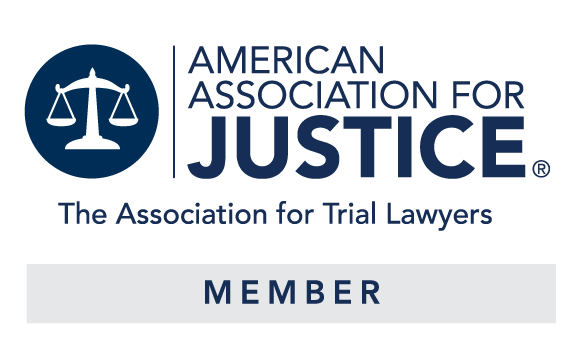 Law Offices Of Aksana M. Coone
Attorney Aksana Moshaiv Coone's personal injury and admiralty and maritime practice focuses on the representation of cruise ship passengers and crew members in claims involving shipboard and shore excursion injuries, wrongful deaths, sexual assaults and seamen's injury claims. Drawing from her years of prior experience representing insurance companies, major cruise lines and other ship owners and tour operators, Ms. Coone has the unique advantage of viewing the law from both sides to expertly advocate for the rights of injured individuals, passengers and crew members. Prior to founding her own personal injury law firm, Ms. Coone has gained over 17 years of litigation experience defending various businesses, corporations and shipowners. She has successfully resolved numerous personal injury claims, including cruise ship injuries, premises liability, automobile accidents, products liability, toxic exposure and wrongful death, as well as commercial disputes, Americans with Disabilities ("ADA")claims and employee wage and hour, discrimination and termination claims. For nearly 14 years, Ms. Coone has represented all the major U.S. based cruise lines and various vessel owners and tour operators, handling passenger injury, wrongful death, sexual assault, and shipboard illness claims, as well as crew member injuries and toxic exposure claims under the Jones Act and the general maritime law and individual and class action suits involving penalty wages, maintenance and cure an unearned wages claims. Ms. Coone has also gained substantial experience with motion practice and appellate briefing in state and federal courts, including drafting Amicus petition and merit briefs for the United States Supreme Court. Apart from her extensive maritime litigation experience, Ms. Coone had gained widespread experience in advising cruise lines and tour operators on various legal and regulatory issues and the application of international maritime conventions. She has also assisted in establishing policies and procedures relating to crew employment and the drafting of employment agreements, as well as the carriage of passengers, including regularly drafting and amending provisions in tour operator and cruise line Passage Contracts to conform to changes in the law and international conventions. Between 2004 and 2012, Ms. Coone also co–authored Chapter II, "Cruise Ship Governmental Regulations," in Benedict on Admiralty, the authoritative American treatise covering all aspects of maritime law.
EDUCATION AND HONORS
UCLA (B.A. 1993, cum laude)
Southwestern University School of Law (J.D. 1997, magna cum laude)
Member, Southwestern University Law Review; Dean's List 1994–1997
American Jurisprudence Book Award–Civil Procedure
American Jurisprudence Book Award–ConstitutionalLaw
Exceptional Achievement Award–Alternative Dispute Resolution
CALI Excellence for the Future Award–Community Property.
COURT ADMISSIONS
California Supreme Courtand all California State Courts
U.S. Court of Appeals–Ninth Circuit
U.S. District Court Central District of California
U.S. District Court Northern District of California
U.S. District Court Southern District of California
PROFESSIONAL ORGANIZATIONS
The State Bar of California
American Association of Justice ("AAJ") – Vice Chair Admiralty Law Section (2022)
Maritime Law Association of the United States ("MLAUS")
Federal Bar Association ("FBA") – Admiralty Law Section, Contributor to Admiralitas publication
Consumer Attorneys Association of Los Angeles ("CAALA")
PRESENTATIONS
"Enforceability of Arbitration and Class Action Waiver Provisions in Passenger Contracts" presented at the CLIA Legal & Insurance Seminar (D.C., 2007)
"A Multi–District Comparative Analysis of the Collateral Source Rule" presented at the American Association for Justice Annual Convention (Boston, 2017)
"EU Regulation (EC) No 392/2009, Appellate court case update, Discovery orders" presented at the American Association for Justice Annual Convention (San Diego, 2019)
"Holding the Cruise Ship Industry Accountable for Negligence During the Pandemic "American Association for Justice legal seminar (Virtual, April 2020)
"Crewmember Arbitration" presented at the American Association for Justice Annual Convention (Virtual, 2020)
"Recent developments in cruise ship passenger claims" presented at the American Association for Justice Annual Convention (Las Vegas, 2021)
"The good bad and ugly personal injury case updates" presented at the Pacific Admiralty Seminar (Virtual, 2021)
PUBLICATIONS
Benedict on Admiralty, Chapter II Cruise Ship Governmental Regulation–Co–authored 2004 to 2012
The Case for Uniform Recovery of Past Medical Expenses in Cruise Passenger Injury Claims under the Federal Collateral Source Rule, American Association for Justice Admiralty Law Section, Summer 2016
Federal Practice Issue, Associate Editor. Consumer Attorneys Association of Los Angeles' Advocate (March 2020)
"A death at sea–An introduction to maritime law and The Death onThe High Seas Act." Consumer Attorneys Association of Los Angeles' Advocate (April 2021)
"Cruise–ship passenger injury litigation–Pursuing cruise–ship passengers' personal–injury claims; procedure and common mistakes to avoid." Consumer Attorneys Association of Los Angeles' Advocate (October 2022)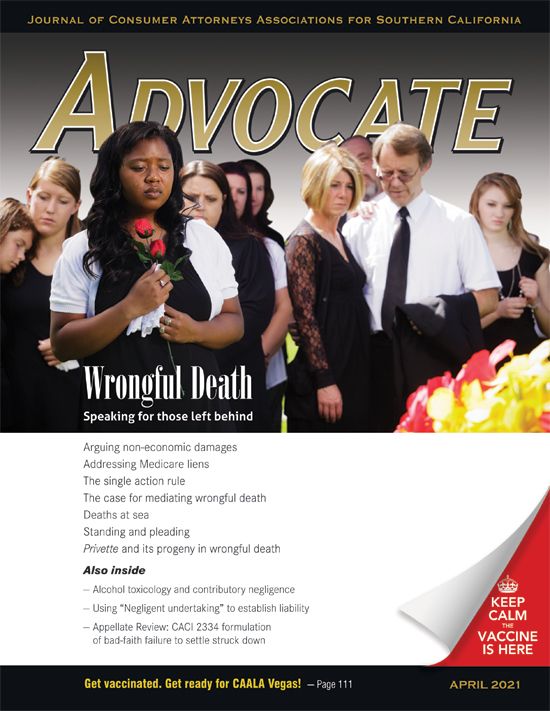 Death On The High Seas Act
Written by: Aksana Coone
Publisher: Advocate Magazine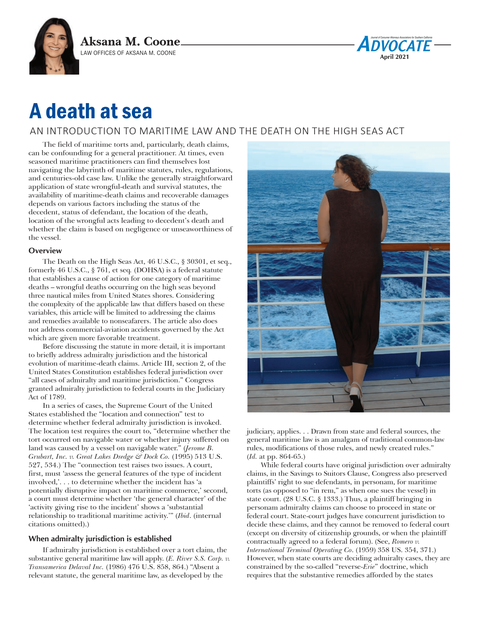 Death On The High Seas Act
Written by: Aksana Coone
Publisher: Advocate Magazine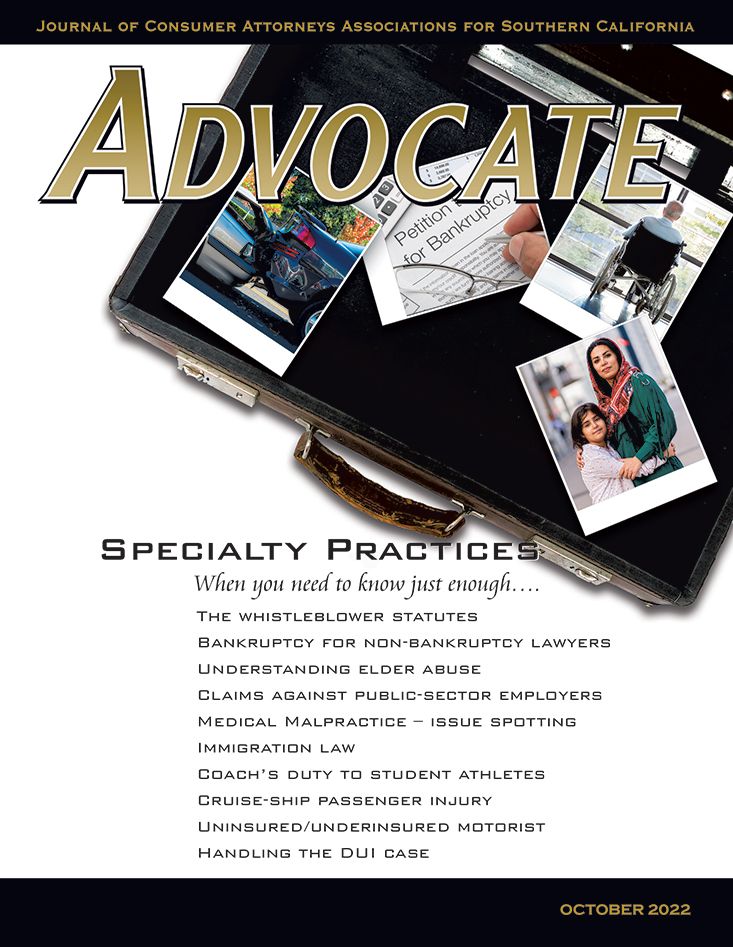 Cruise Ship Passenger Injury Litigation
Written by: Aksana Coone
Publisher: Advocate Magazine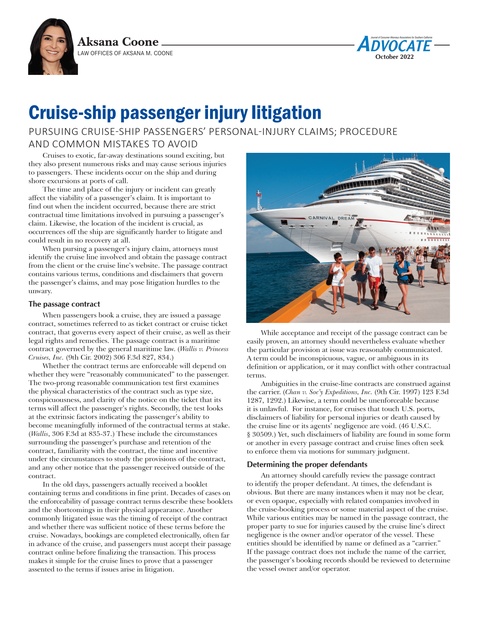 Cruise Ship Passenger Injury Litigation
Written by: Aksana Coone
Publisher: Advocate Magazine